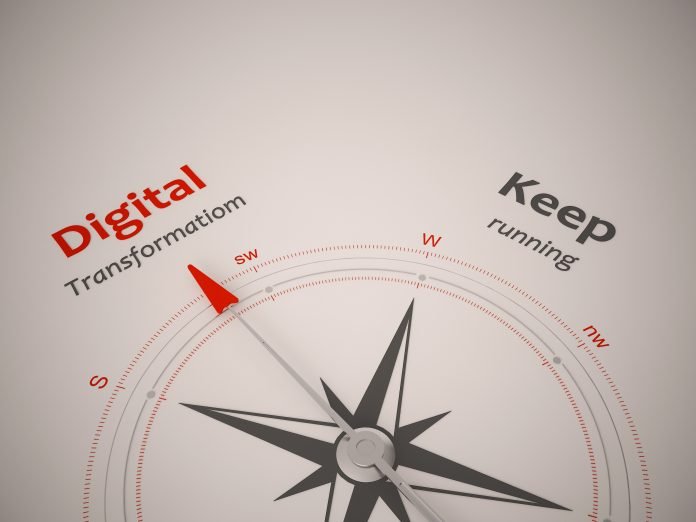 In this guest post, Tammy Sherwood CEO of Person Centred Software Australia highlights the importance of change and the urgency of putting digital technology at the forefront.
The Royal Commission into Aged Care Quality and Safety has laid out an extensive plan to overhaul Australia's aged care system, with increased transparency and technology adoption a key focus for the Commissioners. In fact, amongst its 148 recommendations, the report calls for all aged care providers to adopt digital care management systems by July 2022 and states that these should include electronic medication management whilst being interoperable with My Health Record.
Although digital technology within the aged care sector has grown significantly in recent years, there is still considerable progress to be made. Too many providers are operating on paper-based systems or out-of-date software, which prevent staff from being able to deliver the highest quality of care to their residents. It seems we are all aware of the negatives of using paper to plan and monitor care. However, not all care providers are aware of or have embraced technology that can drive efficiencies, minimise errors and, ultimately, transform care delivery.
Whether mindsets have been closed to adopting technology for financial reasons or because new IT is considered daunting to rollout, it is the responsibility of technology providers to ensure that aged care homes feel able to make this important transition – especially following the Commissioners recommendations. This is our opportunity to truly collaborate, encourage and enable homes to move away from the more traditional methods that they have favoured previously.
There is certainly no shortage of homes wanting to make this transition, after all. I talk to sites every day that want to break away from the old way of thinking and either adopt technology for the first time or to move to more user-friendly technology. But they are locked into lengthy contracts. As vendors, we need to reassess and start putting the resident at the centre of what we do. Lock-in contracts serve little purpose in the ever-changing aged care landscape where the needs of residents change daily. Technology providers owe their customers more flexibility and the ability to opt-out when a system no longer meets their requirements. By offering this, keeping the end-user in mind and allowing carers who use the technology to contribute to its development, uptake is likely to improve.
The workforce must also be supported with training and upskilling to use digital technologies efficiently. Although, the technology itself should be intuitive enough to require minimal guidance.
Luckily, there are options on the market that are easy to use and allow care teams to evidence care at its delivery. Fully mobile, icon-driven clinical documentation systems are proven to save care staff up to an hour per day on paperwork. This is valuable time that can then be reinvested into delivering direct resident care. By simplifying the documentation process, data collection is also encouraged with care staff able to evidence, on average, over 50 care notes per resident per day. This enables a higher competency of data-driven decision making and unlocks more comprehensive reporting potential, whilst also reducing the number of total critical incidents within a home. With an increased collection of data another key recommendation of the Royal Commission, the value of technology is highlighted even further.
It's also worth noting that there are a growing number of products on the market that are designed to work with other products, from medication management to meal planning software. Going digital and seeking software that is interoperable with others allows care providers to build a portfolio of solutions that meet their current needs, with the assurance that if their needs change or if one product doesn't deliver, then switching is at least possible. 
Another area in which technology can help is creating transparency for everyone involved in a resident's care journey. Functions that make care plans available to relatives at any given time exist to assure family members that their loved ones are being cared for. Visible icons display residents' moods so that relatives can see at a glance how they are feeling, and photo-sharing capabilities can show residents enjoying themselves. Some software has built-in communication tools too, allowing residents and their loved ones to speak over video call and through instant messages. These functions have been praised for encouraging openness with relatives and have been particularly valuable during the pandemic, enabling families to stay connected even with restrictions limiting their ability to meet in person.
Further to improving the day-to-day experience of those receiving and delivering care, technology provides homes with the opportunity to showcase their outstanding efforts. In a post-COVID world, this will be vital for restoring faith in the aged care service. The Prime Minister has recently spoken of a complete paradigm shift – a cultural change that we can improve on immediately.
It is our responsibility to reassure the public that not all aged care homes look like what they are seeing and hearing on TV. The public needs reassurance that there are aged care homes that go above and beyond what is expected of them every day. We saw during COVID-19 that carers in Australia continued to care for our most vulnerable. As people who work in this industry, it is our responsibility to start the paradigm shift, recognise our challenges and start focussing on change.
For more details about Person Centred Software Australia, please visit www.personcentredsoftware.com/au