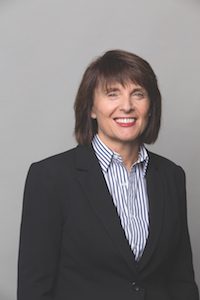 Since taking on the role of CEO for The Salvation Army Aged Care Plus in 2008, I have encountered many changes in the sector which has led to great opportunities but has also posed many challenges.
As service providers, we are currently seeing a transformation within the aged care landscape with rapid changes to legislation, funding models and government and consumer expectations. These changes have been heavily influenced by the increasing demand for aged care services and fuelled by the higher expectations of new generations coming into care.
In this column I would like to discuss how the changes above have impacted the way in which we deliver care, and share an example of how we are adapting to meet the changing needs of older Australians.
As we are all aware, the prevalence of dementia is increasing as the Australian population ages, so as service providers, we need to meet this demand with loving models of care. Long life, after all, is testament of our biological success helped by advances in medical research. With these extra years comes different ways of ageing. The challenge is to make the extra years as fulfilling and meaningful as possible.
We can do this by focusing on the possibility to live well with dementia, whilst still acknowledging the problems and suffering that it can cause. We need to adopt a philosophy which encourages the right approach to caring for and working with people living with dementia.
In response to the need for innovation in care and greater quality of care for older Australians living with dementia, The Salvation Army Aged Care Plus launched a new model of dementia care in July this year. The Butterfly Household Care Model, which was pioneered in the United Kingdom by Dementia Care Matters, challenges the way we provide care for people living with dementia as it shifts from a task-focused, institutional approach to a transformative model guided by each resident's interests, feelings and emotions. The model is holistic in its approach in delivering physical, emotional and spiritual care complemented by changes in the physical environment and enhanced social activities to truly create meaningful engagement with residents.
Initial reports have shown that the model of care is already enhancing the quality of life for residents, with increased resident morale and greater sense of inclusion just three months into the pilot. These findings are a great example of how small changes can yield big results, with the main changes being the introduction of a no uniform policy, with employees now wearing everyday wear to work, staff development and training and the reorganisation of residents living with dementia so that they are now living with those experiencing the same level of dementia as them.
This model of care is currently being piloted at two of our Centres; The Cairns Aged Care Plus Centre at Chapel Hill in Brisbane, and Mountain View Aged Care Plus Centre in the ACT, with the aim to roll it out across all Aged Care Plus Centres over the next few years.
This is just one step in the right direction for The Salvation Army Aged Care Plus in providing innovative care that ultimately enhances the lives of those receiving it. We understand and accept that we have a long way to go in discovering the best possible way to care for older Australians, as this environment is continually changing, however, with new technologies and research findings, there has never been more information at our fingertips. Through this, we have the opportunity to adapt as needs change, and develop more effective and efficient ways to provide aged care services.
As aged care professionals we are there for people during a critical and vulnerable time in their life, when they need clinical, emotional and spiritual care. It is our responsibility to work towards improving the care of older Australians in a dignified way. It is important that we continue to tailor programs to suit the changing needs of older Australians and integrate different models of care to improve the quality of life for residents now, and into the future. In doing this, we need to be agile in times of change and be open to continuous improvement.
I would like to open the discussion to you, to hear what you are doing to navigate the changes in the industry, and to continue to evolve and innovate for the benefit of older Australians.
Sharon Callister is CEO of The Salvation Army Aged Care Plus