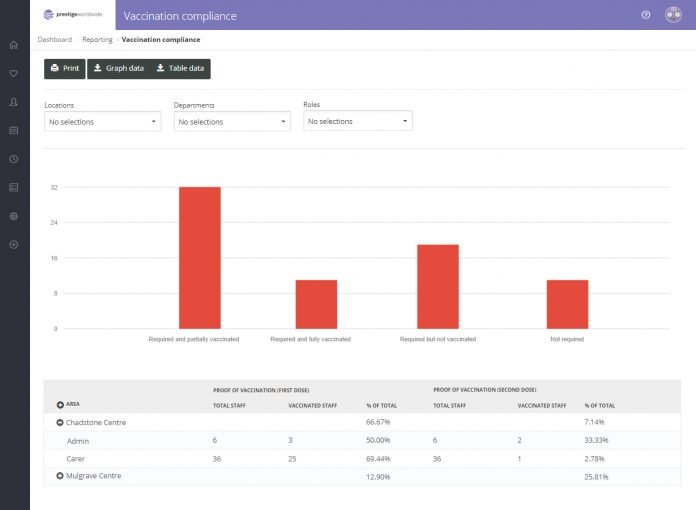 Melbourne-based technology firm Ento, has launched VaxTrack, Australia's first COVID-19 vaccination tracking feature for its workforce management platform.
VaxTrack enables workplaces to manage frontline staff vaccine requirements and keep track of employees' vaccine status for safety and compliance.
From 17 September 2021, residential aged care workers must be vaccinated against COVID-19 as a condition of employment. Full time, part-time and casual residential aged care workers, volunteers engaged by a facility, and students on placement are required to receive a minimum first dose COVID-19 vaccine by this time
With an increase of vaccine availability and COVID-19 outbreaks keeping the country in varying states of lockdown, government and industry requirements for vaccination of front line workers are constantly changing and VaxTrack offers the ability to manage workplace needs.
Ami Price-Gagnon, Chief Customer Officer, Ento said VaxTrack is designed to assist managers to keep track of vaccine requirements within their workforce, as more businesses are deciding to implement vaccination requirements and several industries are mandating it for staff and customer safety.
"What's important about VaxTrack is that it's easy to use. There are workplaces where vaccination is now mandatory, and it can be difficult for businesses with staff across multiple locations or specific role types to get visibility of vaccination progress without this feature," Ms Price-Gagnon said.
"The new Ento feature will help businesses stay on top of changing health orders and easily confirm that their workforce is rostered correctly depending on the role and location's vaccination requirements."
VaxTrack enables managers to have full visibility of staff and job roles that are identified as required to be vaccinated through Ento's workflow functionality.
Employees upload proof of vaccination (below) including a record for the first and second shot, which managers can then validate to ensure staff are compliant.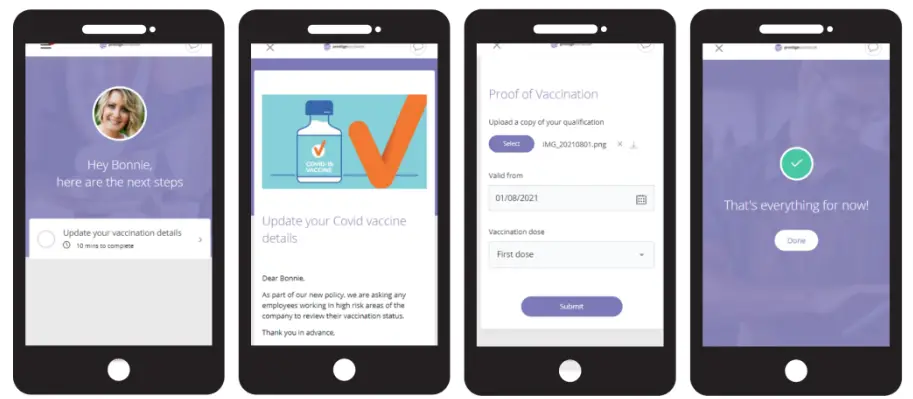 The VaxTrack feature is completely customisable for individual businesses and job roles, which provides businesses flexibility when rostering staff across different industries or states where vaccine requirements might differ. 

As COVID-19 vaccination regulations change daily across states and LGAs, the roster builder can be configured to automatically ensure the correct staff are being rostered, depending on their vaccine status and the requirements for the role or location, providing managers with reassurance that the business and staff are fully compliant.
Simple reporting allows managers to view what percentage of their workforce is partially or fully vaccinated and clearly shows the workforce vaccination status, which can be filtered by role, location and division.
For more information visit www.ento.com