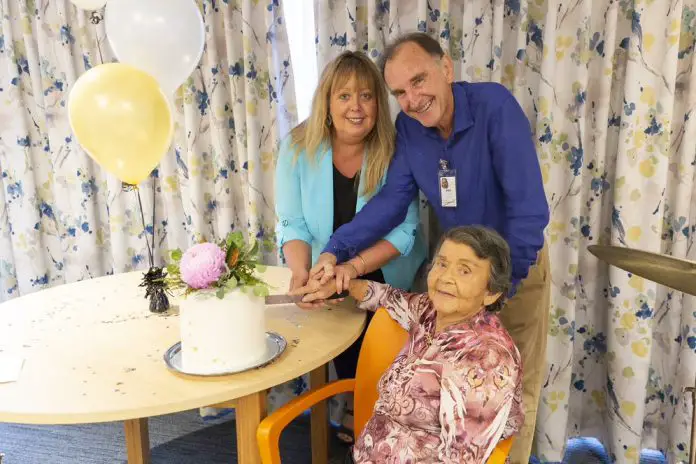 Going from 100 to 48,000 clients over a 20-year period is one of the many milestones Feros Care CEO Jennene Buckley can reflect on when she departs the organisation in June.
Under Ms Buckley's stewardship, Feros Care has managed year on year growth and been recognised with various awards for its achievements and programs. Feros Care was recently applauded for its approach to staff retention and being a great employer by winning the HR category of the international 'Stevie Awards'. At the time, Inside Ageing asked about their approach to staff and training here – read more about what they said here.
Known for her passion, innovation and strategic thinking, Ms Buckley says she's proud of her achievements in the past 20 years and honoured to have had the opportunity to work with a supportive, world-class team.
"When I started at the organisation, the financial situation was so dire that I couldn't even buy a computer, but today we employ 1,000 staff, turn over nearly $100m annually, and have become a respected partner for government," Ms Buckley said.
"It's been quite the journey and one we were only able to make by being strategic and by taking a long- term approach to growth, sustainability and innovation, without losing sight of quality care and the fact our clients are at the centre of all we do.

"In fact, that's what motivates me – I am a certified practising accountant (CPA) by training, but this is about more than numbers. I take pride in knowing that we have emboldened our clients to live vibrant, healthy, independent and connected lives."

Feros Care Chair, Colin McJannett said Ms Buckley has also made a significant leadership contribution to the aged care sector in Australia and as she steps away from the intensity of a CEO's role, there is more she has to give on a sector-wide basis.

"Her contribution on the national boards of the Aged and Community Services Associations and the Aged Care Industry Information Technology Council, and her participation in the Royal Commission, have demonstrated an ability to contribute on a sector-wide basis. Added to this the experience in strategy innovation and service transformation which places her well for the future."

"I thank her dearly for her substantial contribution – she leaves us in good shape and ready for the next era. Our Board will commence the recruitment process in the next week and we will facilitate a smooth transition to a new CEO who can build on the impressive legacy Jennene leaves, sustain the unique Feros spirit and bold culture, and ensure Feros Care remains successful for our clients long into the future," Mr McJannett said.