Not-for-profit care provider Feros Care has been internationally recognised as a 'great employer', taking out the Gold Stevie Award for Most Valuable Human Resources (HR) Team.
Selected from over 700 nominations representing 23 nations, judges praised Feros Care's comprehensive response to Covid-19, highlighting its flexibility and great use of planning, preparing and mobilising, and calling the team's efforts "HR with heart".
Feros Care's Covid-19 strategy included the creation of an 'employee engagement and wellness plan' designed to foster resilience, stress management and wellbeing; as well as identifying 'at risk' staff to provide alternative workplace options, ensuring everyone maintained employment during the crisis.
Feros Care Employee Experience Division Chief Customer Officer Melissa Simpson, said her team worked hard to ensure people stayed safe and connected during challenging and unprecedented times.
 "Our team's ethos is to drive for the best staff experience we can deliver, so in these recent dire times we worked hard to rise to the occasion for all our staff," said Ms Simpson.
"Our team took critical action which maximised staff, volunteer and customer safety; strengthened, informed and maintained our workforce by sustaining business through the initial crisis, and even created additional employment.
"We knew that looking after the physical and mental wellbeing of our staff would have a positive flow-on effect for our customers so this became our key focus."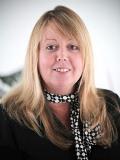 Feros Care CEO Jennene Buckley said it was a thrill to be recognised in such a prestigious award and she couldn't be more proud of the way her team banded together to create unity, calm and positivity.
"The way our Employee Experience Division responded to the unfolding Covid-19 crisis is a reflection of our organisation as a whole, and its core value and belief that people come first – be it our clients in the community, our residents, our NDIS participants or our team," she said.
When Covid-19 reached Australian shores, Feros Care focused on ensuring the safety and wellbeing of each staff member and customer, reconfiguring its disaster plan by building an organisation-wide response to meet the needs of the evolving pandemic.
Feros Care increased staff communication, highlighted strategies to maintain perspective, and developed two 'playbooks' designed to help staff adjust to new ways of working.  These included a 'setting up and settling in' segments and self-care webinars; while staff were also sent organic hand cream gifts and 'thank you' cards.
The team partnered with other functions within the business to support the implementation of tactical solutions such as a dedicated 'Covid Hotline' and 'Covid Wellness' outbound call service that was established for staff and customers and conducted more than 3500 calls to date.
All staff with pre-existing medical conditions, those of Indigenous heritage and those over 65 years were identified and offered redeployment options, transition plans or modified working conditions.
Feros Care collaborated with local industry and businesses to identify those whose jobs were lost or at risk to provide opportunities for employment within Feros Care; and worked closely with universities and registered training organisations to generate student employment.
"This is a commendable initiative during a time of great uncertainty and rising unemployment and is testament to our community spirit and ongoing mission to care for people and support them to live their best life," said Ms Buckley.
"I want to congratulate our Employee Experience team for encapsulating everything Feros Care stands for through its comprehensive plan that promotes personal and professional growth, staff and customer safety, and business development."
The Stevie Awards for Great Employers recognise the top employers, HR professionals, teams, achievements and HR-related products and suppliers.