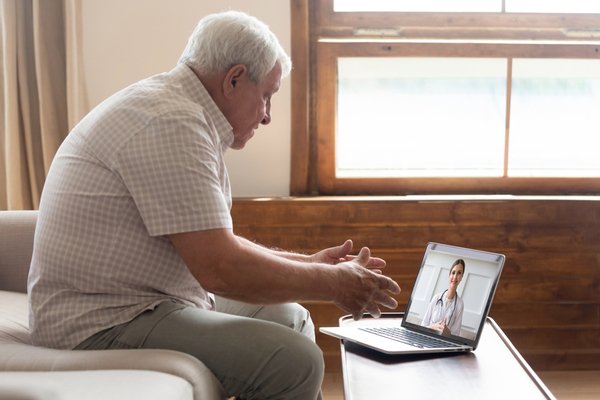 Aged care has received a funding boost to support efforts to protect vulnerable groups such as the elderly, those with chronic conditions and Indigenous communities, from the coronavirus (COVID-19).
Prime Minister Scott Morrison announced an additional $101.2 million to educate and train aged care workers in infection control, and enable aged care providers to hire extra nurses and aged care workers for both residential and home care.
Additional aged care staff will be available for deployment to facilities as needed, where an urgent health response is required and to provide extra support for staff and training.
The Aged Care Quality and Safety Commission will receive additional funding to work with providers on improving infection control.
ACSA CEO Pat Sparrow said that while aged care providers are experienced in disease control and are already doing everything they can to be prepared, the additional support announced by the government provided welcome reassurance.
"It is really important that the government has acknowledged this response package needs to be 'demand-driven' and relative to the situation faced by individual providers," Ms Sparrow said.
"In particular we're pleased to see support for more staffing and additional staffing costs will be made available along with education and training. Many aged care providers are already in a vulnerable position and need that commitment."
"Uncapped access to pathology will also be critical if it is required and the announcement that the government is making pathology testing available within a facility, and is aiming to have same day turnaround on results is welcome."
"However, the current advice is that tests are not necessary for people not showing symptoms or people who have not travelled overseas or been in contact with a confirmed case.
"Our top priority is the protection of those in our care, and those who work in our facilities.
"We look after vulnerable people every day and have plans and processes in place for outbreaks. These plans will need to be supplemented by advice and support from the health authorities including on staffing, testing and containment."
LASA CEO Sean Rooney also welcomed the announcement, adding that the $100 million for a new Medicare-funded telehealth service would help to protect vulnerable Australians.
The service is for people over 70 in home isolation or quarantine, including in aged care facilities, plus onsite pathology services.
"These measures will make response times quicker and prevention and care easier in aged care residences," Mr Rooney said.
A further $30 million will be provided for a national communications plan.
"Ensuring Australians in general know the risks and the vigilance required is critical, because protecting older Australians and the people who care for them is a broader community responsibility," Mr Rooney said.