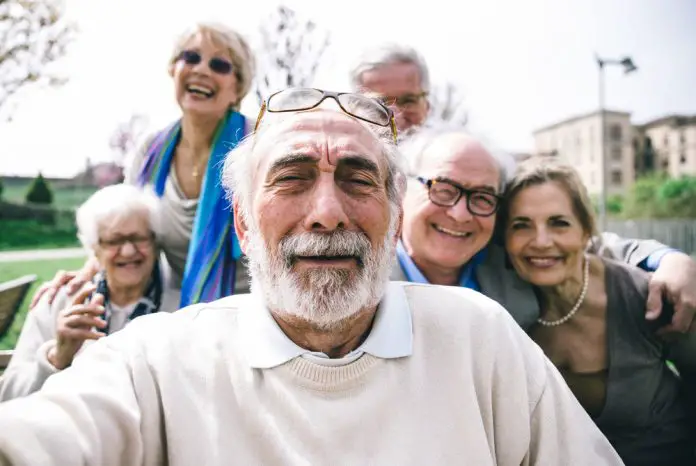 The winners of the inaugural Future of Ageing Awards have been announced today and highlight the work underway by aged care providers to transform services, systems and processes. 
The Future of Ageing Awards recognise collaboration, leadership and innovation across Australia's aged care industry. The Awards bring together providers, industry suppliers and other organisations that are striving to improve the lives of ageing Australians.
In evaluating the nominations, the judges looked at the demonstration of genuine leadership and innovation, unique thinking and problem solving, broad stakeholder engagement and collaboration, evidence of success and whether the project or program could be rolled out nationally and was sustainable in terms of cost, resourcing and environmental impact.
The judging panel congratulates all winners and commends the high calibre of nominations and solution-focused approach taken by so many providers.
Founder of the Future of Ageing Awards, Katie McKeown, said the response to the awards was extremely positive and shows significant work is underway to change and improve all aspects of aged care.
"The projects and programs that we are commending today will set the benchmarks of tomorrow. These awards demonstrate there is a lot being done by providers to innovate and collaborate, and sharing these ideas will help the whole industry to evolve," Ms McKeown said.   
CEO of the Aged Care Guild and Future of Ageing Awards judge, Matthew Richter, said the awards are helping to create better experiences for clients and staff.
"It has been fantastic to be part of the Future of Ageing Awards to celebrate aged care providers leading the way with best practice and innovation."
"These awards highlight the meaningful impact aged care providers are having on the senior Australians they care for every day. They also help share pragmatic solutions to problems facing the industry and, most importantly, create better care experiences for both residents and staff," Mr Richter said.
Lauren Todorovic, judge and industry CEO, said the awards have provided a wonderful opportunity to share and celebrate the excellent work that is going on across the aged care sector.
"Despite the difficult climate we are all operating in at present, the entries to these awards show a sector that is not standing still, but taking action to develop and deliver better services, systems and processes that will benefit senior Australians."
More than 60 organisations nominated across the 12 categories. No entries were received for the Palliative Care and Indigenous categories and the original two Property & Design categories were merged.
Community Engagement
Winner – Feros Care Grow Bold campaign

Highly Commended – Advance Care Planning Australia  
National Advance Care Planning Week
Consumer Experience
Winner – CarePage / Allity

Highly Commended – RSL LifeCare All Interactions Matter
Dementia Care
Winner – Manjimup Home and Community Care
People & Culture
Winner – Regis Project Flourish
Highly Commended – SunCare New model of client care
Property & Design
Winner – New Direction Care Microtown
Highly Commended – Mercy Health Ballarat
Reablement / Restorative Care
Winner – Opal Care / Concentric
Highly Commended – SunCare
Service Transformation
Winner – Eldercare Inc Advance Care Services Program
Social Inclusion
Winner – Nilumbik Shire Council Tech, Tea and Tales
Highly Commended – IRT Foundation  Service Linkage Program
Supporting Independence
Winner – IRT Foundation Booraja
Highly Commended – FerosCare MyFeros Portal
Sustainability
Winner – Regis
Technology – Business
Winner – Cranbrook Care  Smart Generation IT solution
Technology – Health & Wellbeing
Winner – Bolton Clarke Digital Independence Technology project
The winners will be recognised at the Future of Ageing event in May 2020.
*Judges who had conflicts of interest with nominations did not participate in the review of those categories.