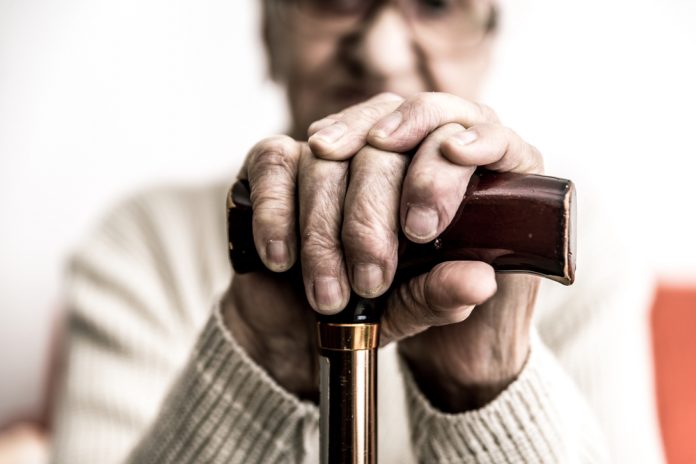 Older Australians receiving home-care packages received an average of less than seven minutes of care from registered nurses each fortnight, the Royal Commission into Aged Care has heard.

Data supplied to the royal commission by aged care consultants StewartBrown Advisory found recipients of home-care packages across Australia were getting an average less than 10 hours of care each 14 days in 2018-2019.
Of that time, 6.6 minutes was provided by registered nurses and 1.8 minutes by enrolled or other licenced nurses. Just more than seven minutes a fortnight of care was provided by allied health professionals.
Australian Health Department First Assistant Secretary Dr Nicholas Hartland said the results of nursing and allied health provision were unexpected.
"We were also concerned about these results," Dr Hartland the commission.
"It is not something we expected to see in this survey. We would expect that in both of those categories to see higher average usage."
The royal commission is examining Australia's under-pressure home-care system. It has heard demand far outstrips supply of the care, which can allow older people to remain in their own homes for longer.
Counsel assisting the commission, Peter Gray, QC, said the department had "an inability to track home care packages" that had necessitated the StewartBrown research.
Even for the higher levels of care packages, the time spent was low.
"Even for the most complex level of need, we're only looking at about a quarter of an hour of registered nursing time per person per fortnight," Mr Gray said.
"If we go to allied health practitioners, it is a very similar, very low expenditure.
"It's deeply concerning. One suggestion is the home-care package program is failing to provide the assessed needs for people in the program."
The data was collected through surveys of home care providers that were given voluntarily. There were 485 respondents.
Dr Hartland rejected the notion the sector was "failing" but said there was room for reform.
"We would certainly accept the proposition that what you would want to get our of reform is greater certainty that people with an assessed need for allied health are getting it in the most efficient way possible and a better understand the services are allocated to the right level of need."
Earlier the inquiry heard quality checks on home care providers from the Aged Care Quality and Safety Commission had fallen to just 24 in the last quarter.
From April to June 2019 there were 181 checks.
Research conduced for the royal commission found the vast majority of older Australians would prefer to remain in their own homes.
Australia, however, has one of the western world's highest rates of residential aged care.
It also found Australians were largely unaware of the funding arrangements for aged care, and that government paid a proportion of the cost.
The royal commission has completed its home care inquiry hearings. It will reconvene on September 14 to delve into the complicated question of funding arrangements and who should pay for the critical aged care services.