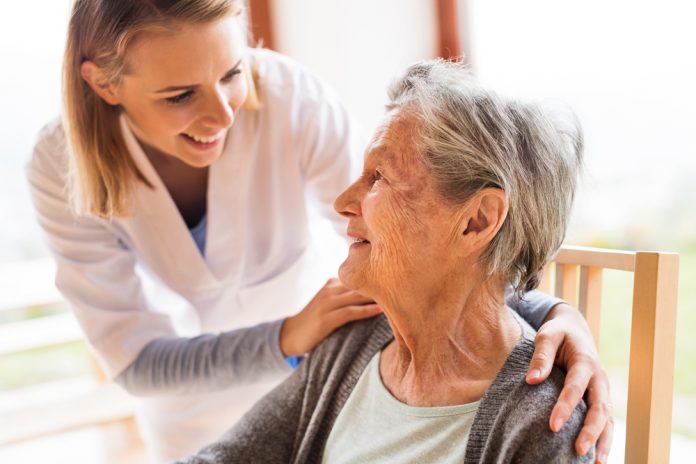 Australia's Workforce Minister has declared Australia is on track to a worker crisis with the loss of about one million workers during the pandemic, exacerbating shortages across the care sector.
Minister for Employment, Workforce, Skills, Small and Family Business of Australia Stuart Robert told a CEDA event earlier in the week that Australia missed out on about 600,000 skilled migrants, backpackers and students throughout the last 18-month COVID-19 period.
He said an additional 400,000 retired or left the workforce, plus there were more people employed now than before the pandemic.
"We're in a real problem now," he told CEDA's The Care Economy – Battle for Talent forum.
"We are short about a million bodies. The skills crisis is about to crunch very hard. The issue won't be people moving or swapping between sectors, it's going to be a real struggle with finding more bodies to fill roles."
Aged care is a sector in the spotlight amid worker shortages across many industries. A recent survey reported one in five aged care workers intended to quit in the coming year amid chronic workforce challenges.
Low pay, stress and growing paperwork demands have all been cited as push factors for staff leaving.
Mr Robert said National Skills Commission data highlighted the growing need for workers in the care economy – across health, aged care and disability services.
By 2025 another million workers will be needed, he said, with one in four working across those care and service industries.
"Going forward we need more workers, more aged care workers, more nurses, more disability support workers," he said.
"We need to celebrate our care industry and see it as a vital, care sector. Aged care is one of the fastest-growing sectors given our ageing population."
He pointed to the $652 million to grow, train and upskills aged care workers following the Aged Care Royal Commission, as well as initiatives to highlight the sector through jobs fairs, training programs, and small-scale initiatives in regions to encourage job seekers to join the sector.
"We will continue to boost those initiatives to ensure we can get placements," he said.
Community Services Industry Alliance chief executive officer Belinda Drew said efforts were also required to increase the diversity of the care workforce.
She said the industry was dominated by 75 per cent women, with an average age of between 45 years and 50 years.
"While this brings lots of benefits to people to the people that we work with on a day-to-day basis but we must continue to challenge ourselves to improve gender balance," she said.
"This is quite stark as people exercise choice and control over who they would like working with them. More and more we need to be recruiting for the people we serve, not just for the roles that they're in."
She said professionalisation through training and upskilling was needed, as well as programs to ensure retention in addition to recruitment.
"It's really important that people get access to high-quality support and mentoring into those first few years in their role," she said.
"If we go to all the trouble of getting these people involved, then we really need to make sure that once they're skilled and ready to do the work they stay with us into the long term.
"Our assessment is that those investments in the front end are relatively modest but really impactful in terms of retention and making sure we can get the benefit of the training as they approach the industry and do the work we need them to do."
At the national level, the Aged Care Workforce Strategy aims to tackle these challenges.
The industry, government and sector Aged Care Workforce Industry Council, responsible for rolling out the strategy, has released a voluntary code of conduct and is creating "communities of practice" to share best practice.