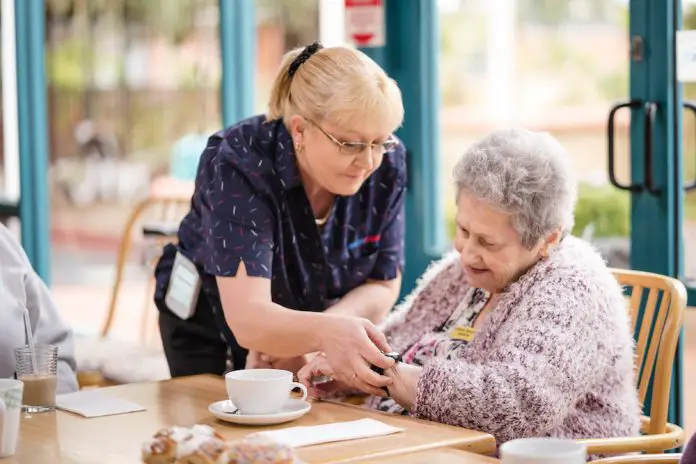 When AnglicareSA was looking for a new nurse call system, a key criteria was that the new solution would promote mobility and independence for residents, while simultaneously maximising their safety. Enhancing the customer experience was a primary focus.
Nurse call systems have historically been static and rigid, with alerts going from fixed points in residents' rooms to centralised nursing stations or PCs. This can not only inhibit residents' mobility, restricting them to the safety of their room but it also leads to inefficient workflows and delayed response times, as caregivers need to return to the nursing station to find out where the alert has come from.
AnglicareSA operates six residential aged care facilities, 80 Independent Living Units and provides health and home care services across metropolitan Adelaide in the state of South Australia. It needed a solution that could be implemented quickly, efficiently and suited to the differing needs of its residents.
Through its healthcare platform, Ascom was able to provide an integrated mobility solution, which involves residents wearing wireless transceivers either as pendants or wristbands which they can use to communicate alerts or requests while on the move.
Alerts from the residents' transceivers go directly to mobile caregivers' Ascom Myco smartphones. Caregivers can see the nature and priority of each alert on their device and can easily re-route alerts to colleagues if unable to respond.
"We believe that the environment should not have to adjust to fit the technology, rather, technology should adjust to the environment," said Jacinta Robertson, Head of Residential Aged Care at AnglicareSA.
An example of this is the 'wander control' functionality available with the Ascom transceivers. This function automatically sends alerts to predetermined recipients should at-risk residents attempt to leave or approach specified zones such as selected doors, exits and windows.
Streamlining workflows, harvesting data, and metrics
Technical software and hardware is only part of the Ascom solution for AnglicareSA. Before designing and installing the solution, Ascom workflow specialists identified where and how technology might best help AnglicareSA achieve and maintain its care objectives. But the deep cooperation between the two didn't end once the solution was commissioned.
"Working with Ascom helped ensure the new solution and workflows are used correctly. And continuing client consultations will go a long way towards helping to improve back-end support and frontline care management," Ms Robertson said.
The system also provides AnglicareSA with the data and metrics necessary for ongoing optimization and assessment. Key data such as response times, performance issues, call histories, and alert logs are automatically harvested and made available to AnglicareSA staff. This is an important element that will save the team significant time during unannounced audits.
Initial evaluation of the new system has been extremely positive, with residents rating their satisfaction highly. This outcome led to a correlating 20 per cent improved satisfaction of care provision, which is a significant increase in a short space of time.
This article was sponsored by Ascom.