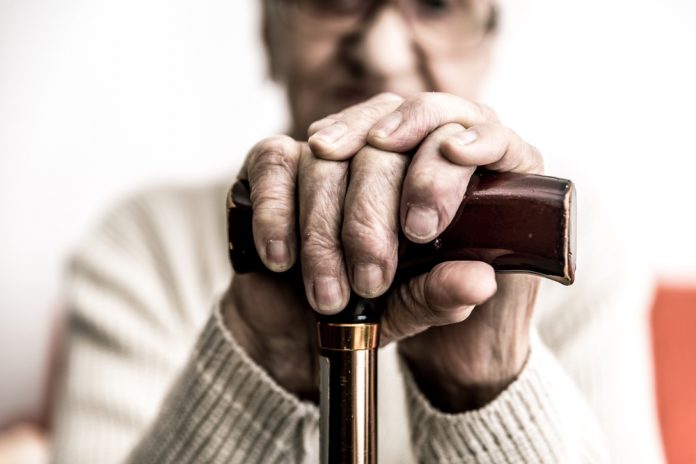 The Royal Commission into Aged Care Quality and Safety has opened with a preliminary hearing in which Commissioners emphasised their remit covers quality and safety, residential and community care, urban, regional and rural areas, as well as mistreatment and all forms of abuse.
Commissioner the Honourable Richard Tracey AM RFD QC and Commissioner Ms Lynelle Briggs AO made a statement to the hearing at Roma Mitchell Commonwealth Law Courts in Adelaide on Friday, 18 January 2019.
In describing the broad remit of the Royal Commission, Commissioner Tracey said, "The hallmark of a civilised society is how it treats its most vulnerable people, and our elderly are often amongst our most physically, emotionally, and financially vulnerable. Frail and elderly members of our community deserve to, and should, be looked after in the best possible way, and we intend to do our best to see that it happens."
"These issues necessarily arise because of Australia's changing demography. We are also required to look at young people with disabilities residing in aged care facilities and do our best to deliver aged care services to the increasing number of Australians living with dementia."
"Part of our task is to examine substandard care and the causes of any systemic failures that have, in the past, affected the quality or safety of aged care services. We will consider any actions which should be taken in response to such shortcomings in order to avoid any repetition. This will necessarily involve us in looking at past events," Commissioner Tracey said.
The Royal Commission will visit all capital cities as well as regional centres and is due to produce an interim report not later than 31 October 2019 and a final report not later than 30 April 2020.
Commissioner Briggs said the Royal Commission had begun the process of gathering and analysing information and had held meetings with consumer groups, key government agencies and other stakeholders. Information requests had been made to approved aged care providers and public submissions were also being made via the Commission's website.
"The likely major themes to be addressed include: quality and safety, access and inclusion, young people with disability, interfaces and transitions, future challenges and opportunities, and how to deliver quality in a sustainable way. We will look at the expectations of Australians for quality and safe care, how and where it should be provided and the workforce implications, amongst other things," Commissioner Briggs said.
A significant focus of the Commission's work will be understanding how the aged care system currently works. This would involve some site visits and community engagement involving roundtable discussions.
"We will look to the future, canvassing demographic pressures, community expectations, technology, risks and opportunities. We will consider aged people's position in society, what they want and how they are perceived. We will give voice to them," Commissioner Briggs said.
Addressing concerns raised with the Royal Commission, Commissioner Tracey warned that it would be against the law for employers to take action against an employee or former employee who wanted to give evidence.
"We would be gravely concerned if any operators in the aged care sector or government bodies were to instruct their staff not to talk to the Royal Commission or to withhold information," Commissioner Tracey said.
"Anyone who wishes to make a submission or tell us their story and who has a concern about doing so should tell a Commission officer of their concerns before making the submission or telling their story so that appropriate steps can be taken."
"It would be unlawful for an employer to take punitive action against an employee or former employee who has assisted us. Under section 6M of the Royal Commissions Act, it is a criminal offence for a person to injure another who has appeared as a witness or produced a document or given information or a statement pursuant to a summons requirement or notice issued by the Royal Commission."

"Suing someone would almost certainly fall within this prohibition against industry – against injury. Were an employer to seek to deter a person from assisting us, this may give rise to an offence. If, for example, an institution or individual sought any form of legal redress against a member of the public or of their staff acting as a whistle-blower seeking to volunteer information to us, that would result in very close attention being given to the lawfulness of that conduct and the motives behind it."
"As indicated, when this hearing was announced, we do not intend to entertain any applications for leave to appear or to hear from witnesses this morning."
Counsel Assisting said the Royal Commission has the potential to lead to real improvements in the lives of older Australians.
On Christmas Eve the online submissions form on the website began receiving public submissions. On 18 January 2019, more than 300 submission had been received.
Approximately 81 per cent of these submissions relate to the provision of care in a residential facility. The most common concerns are about substandard or unsafe care and staffing issues, including staff ratios, with about 54 per cent and 59 per cent of the submissions raising these issues respectively.
Counsel Assisting said the Commissioners have a number of compulsory powers that can use used for gathering information.
"The power to issue notices requiring a person to give information or a statement in writing is a new power. This Commission will be the first Royal Commission to exercise this power. We expect this power will be exercised in preparation for public hearings," Counsel Assisting said.
The first public hearing will be held on 11 February 2019 in Adelaide, continuing into the week of 18 February.
At these hearings evidence will be presented will involve key features of the aged care quality, safety and complaints system, and how that system works in practice on a general level. There will also be information about the challenges faced by the aged care system.
This will include accounts from consumer advocacy bodies, health care provider peak bodies, national aged care provider peak bodies and regulators. Importantly, the Commission also expects to be able to call evidence from people receiving care and their families.
Anyone wishing to make a submission to the Commission can do so online until at least June 29 2019 via this link: https://agedcare.royalcommission.gov.au/submissions/Pages/default.aspx