Pradella Property Ventures is seeking to develop a 162-home lifestyle resort in Toowoomba worth $70 million.
If approved, it will be the fifth ageing-related project put to the local council in recent years, with two other retirement villages already underway, a Bupa residential care facility recently opened and plans for another aged care facility by Infinite under consideration.
The development will include options for 10 different styles of housing, an indoor and outdoor pool, tennis court, library, workshop and bowls green, according to a report by local news outlet, The Chronicle.
All dwellings will have two bedrooms and most will have two bathrooms and two car parks.
A central facility at the heart of the development will serve as the key arrival and meeting point and offer recreation activities including an indoor pool, arts and crafts room, lounge and function room, while a Summer House will include an outdoor pool, tennis court and café.
A caravan store will be located onsite for people who own a recreation vehicle or caravan.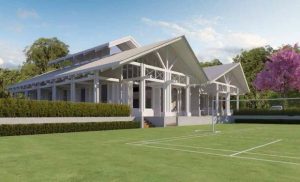 The development will be part of Pradella's Seachange Lifestyle Resorts Australia.
Council's decision about the development is expected in November this year.